Why Buy From Whole Blossoms
Shop With Confidence at WholeBlossoms!
Learn why over 30,000 brides and event planners have put their trust in us for their weddings and most important events. Whole Blossoms cares, and because of that, we give you more to enhance your shopping experience.
100% Freshness Guarantee upon Delivery of Flowers
The 100% Freshness Guarantee does not apply when contact not made on same day of delivery via email and/or via phone.
Fresher Flowers:
At Whole Blossoms, flowers are cut within 24 hours prior to delivery. Thus, your fresh cut flowers will have a longer vase life than those purchased at a local supermarket, local flower wholesaler, or florist. *Note that some flowers inherently keep a shorter or longer vase life
Maximum vase Life with Cold Chain Management:
Our flowers travel through cold chain management while in transit from the farm which promotes flower quality and vase life. This also helps to ensure that you receive all your flowers and they do not suffer damage due to drastic changes in temperature.
Quality Assurance Professional Team Service:
Whole Blossoms farms ensure that only the freshest flowers are harvested selected for every order.
Replacement of Flowers due to Quality Issues:
Having quality issues with our flowers is very rare since Whole Blossoms only partners with farms that meet the utmost quality standards. Flowers are cut prior to delivery, and travel cold when coming from overseas or are overnighted when connected domestically. Nevertheless, there is less than 1% probability that bulk flowers may develop illnesses like botrytis while in transit or could also suffer hypothermia when drastic changes of temperature occur. This is something that cannot be controlled by our farms since these issues occur while flowers are in transit. If you have a quality issue with your flowers, please contact us immediately after receiving your flowers. After evaluating your photos, replacement product will be overnighted. If time does not allow to overnight flowers, a refund will be given for the exact number of stems showing an issue.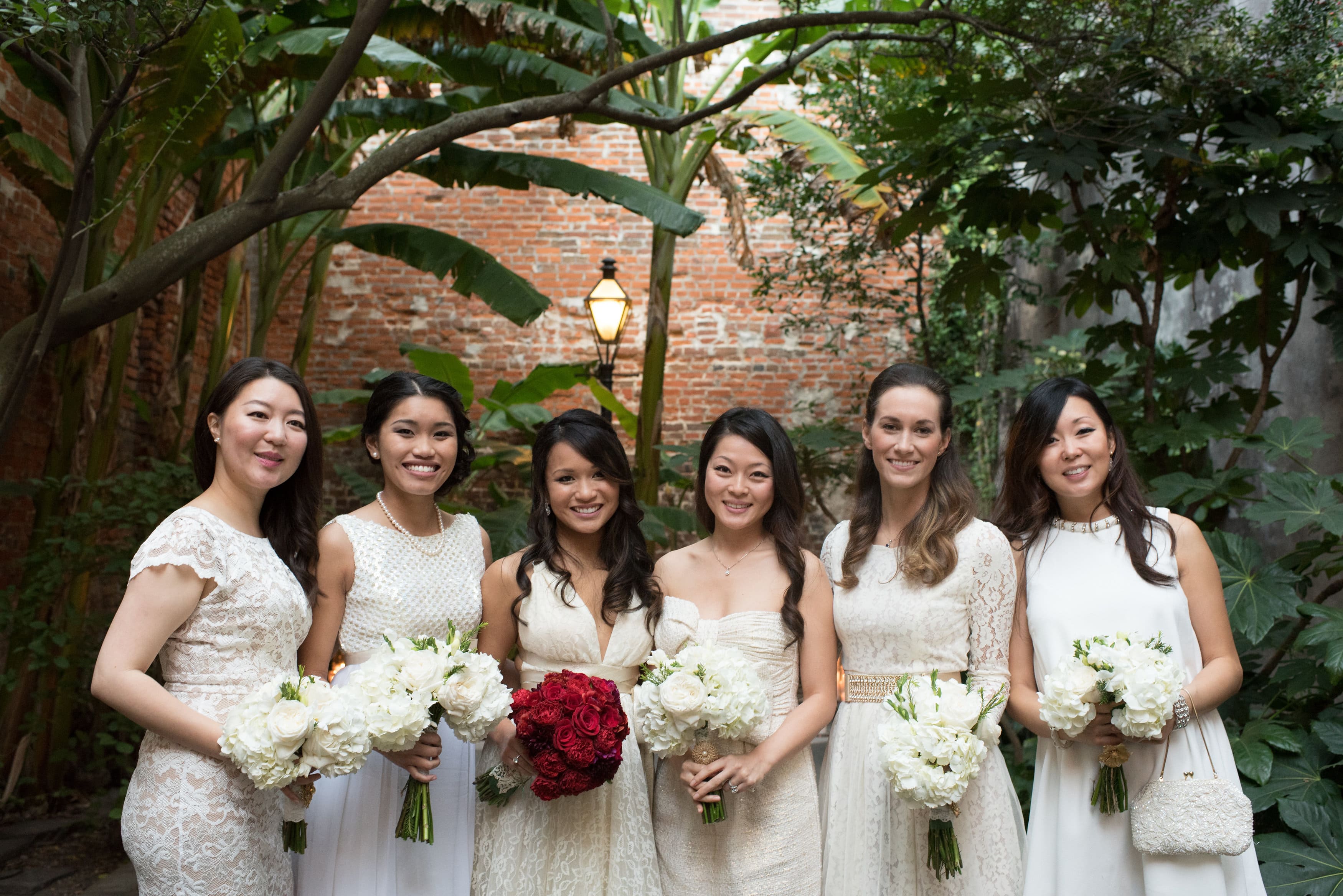 100% Event Day Guarantee
The 100% Event Day Guarantee does not apply when contact not made on same day of delivery via email and/or via phone.
Replacement of Flowers at No Additional Cost to You:
It goes without saying but if for any reason you experience an issue with your delivery, Whole Blossoms will overnight a replacement at no additional cost to you. If the flowers ordered are not available, a substitute of equal or higher value will be offered for your consideration. If a replacement cannot be shipped due to time constraints, Whole Blossoms will contact a wholesale partner in your area for similar product availability and local pick up. To qualify, you must contact a Whole Blossoms representative immediately upon receipt of flowers to communicate any issues. All issues subject to verification and return of damaged product. The 100% Event Day Guarantee does not apply when contact not made on same day of delivery via email and/or via phone.
Replacement or Refund of Damaged Flowers During Shipment:
While unlikely, if your flowers become damaged during shipment or demonstrate a freshness issue, a full refund will be provided for the partial or total damage. Contact must be made with WholeBlossoms on day of delivery and product returned to qualify.
Replacement of Flowers for Boxes Lost or Delayed by Carrier:
If your box is lost by the carrier while your flowers are in transit, we will replace the product at no additional cost to you. If your flowers are delayed beyond Fedex or our control, we will act quickly to reship product and ensure that you receive flowers for your wedding or event or give you your money back for the delayed or lost product in cases in which substitutions of product ordered are not to your satisfaction. These replacements or refunds do not apply for packages delays due to Fedex internal operation issues, delays in origin, mother nature weather delays, or customs and agriculture delays.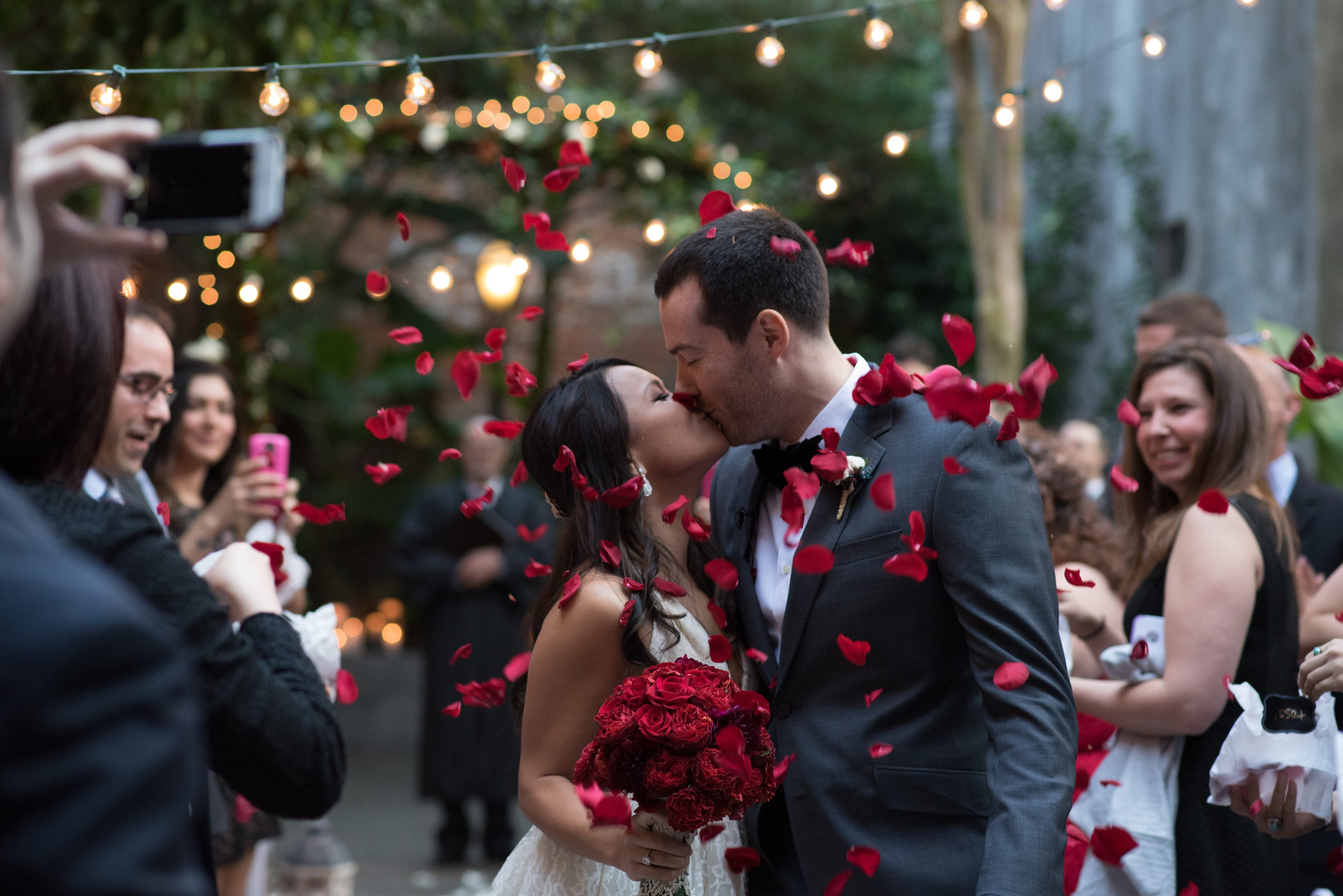 100% Eco Friendly Flowers and Boxes
GO Green and Save Money:
We work with farms that meet high quality and environmental standards within the flower industry. In fact, a signficant portion of flowers offered by Whole Blossoms are organic and eco-friendly, having been certified by Veriflora, Rainforest, FlorVerde and other environmental groups. This ensures environmental sustainability and promotes a safe and equitable work environment for farm workers. The boxes that carry your flowers are made of carton. Carton packaging is the most environmentally friendly form of packaging cutting carbon dioxide emissions and fossil fuel consumption up to 60% compared with other forms of packaging.
Wide Variety of the Finest Fresh Cut Flowers Available
More Variety for Your Floral Needs:
Following freshness, flower variety is the most important factor when buying flowers from wholesalers. Whole Blossoms imports a wide variety of fresh wholesale flowers and broad assortment of greens, foliage, and flowers to select from. If you don't find a specific flower or product on our website, please call 1-877-969-2566 or email us. Most likely, Whole Blossoms imports it but does not list it on the website.
Wide Variety of Fresh Cut Flowers to Satisfy Your Floral Needs:
Wholeblossoms partners with over 1,000 farms overseas in Colombia, Ecuador, Chile, Costa Rica, Holland, New Zealand, China, Thailand, and domestically in the US to offer our clients the most exquisite and unique fresh cut flowers for their most important celebrations. If you do not see a product you need listed, please contact us since not all flowers procured are listed on our site!
Best Price on Premium Flowers
Whole Blossoms gives you more for less! Our customer promise is that we will always deliver to you at great prices! While we manage large clients, we care about all our clients. That is why we treat each and every customer as if they were our only customer. We would like to thank our loyal customers who have put their trust in us. Please do not hesitate to contact us via e-mail, live chat or telephone anytime if you have any questions or concerns.
Free Shipping:
on orders delivered within the continental US. Please note that surcharges apply for rush orders, and orders to be shipped outside the continental US.
Free Advice and Floral Consultation:
Via email, chat and over the phone, we help you choose your wedding and event flowers. We help thousands of brides, event planners and florists across the US and Canada on a daily basis to select the right mix of flowers for your most important celebrations.
Free Signature Request on Shipments:
We ensure you receive your flowers! All flowers delivered by Whole Blossoms have a signature request upon delivery to ensure that you have received your flowers and they do not sit unattended by your door.
Free Tracking on Your Order Status:
Whole Blossoms works assiduously with a dedicated team of logistic professionals to ensure that you know the status of your order while in transit. We track your orders on your behalf.
No Additional Fees to Place Orders over the Phone:
If you prefer to place your order over the phone our floral representatives will be happy to assist you at no additional cost to you!
Flower Arrangements Consultation with a Certified Florist:
For purchases of over $2500 in flowers, Whole Blossoms gives you 30 minutes of consultation with a professional florist over the phone. This consultation costs $100 to $200 dollars at local florists and it is provided to you at no additional cost!
Free Dollars for Future Purchases:
Accumulate points for every dollar spent that can be redeemed for future purchases of family and friends that will be getting married within 12 months of your order placement.
Extra Value for Product Substitutions:
Substitution of flowers may be needed due to low productivity of certain flower varieties at certain times of the year. This may happen due to drastic weather changes or last minute issues that are out of our control. If the farm identifies issues on flowers when they are being ready to be packed, a specific flower variety may become unavailable at the last minute. If this happens to your order, Whole Blossoms will work quickly to offer a few options that may work as a substitution for your order. In the event that this will happen to your order, Whole Blossoms has always offered and will keep offering an upgrade or additional stems at no additional cost to you due to the inconvenience.
WHOLE BLOSSOMS Reward Program:
Excellent prices for retailers, churches, and local wholesalers are offered! For event planners, florist, schools, government institutions and businesses that need large orders, or for those who need flowers on a weekly, monthly or bi-monthly basis, you are welcome to join our reward program that helps you accumulate extra points for future orders!
Rush Orders:
Do you need a last minute order, your local florist or wholesaler failed to deliver as promised? WholeBlossoms.com will try to accommodate your order and ensure that you receive the flowers needed. We have your back!
Free Customization on Orders:
If you need a mixed box of flowers, would like a midst of colors for your order or need a flower that is not listed on our website, we will do our best to customize your order to fit your flower needs! Call us for information on customized orders.
Special Offers:
By registering from WholeBlossoms.com, you will be among the first to hear of upcoming specials and receive exclusive offers through our newsletter which are designed to help you save.
Wholesale Flowers at Competitive Prices:
Whole Blossoms provides you with premium, fresh cut wholesale flowers at prices lower than flowers offered online or in local markets. At Whole Blossoms, you pay less for better quality wholesale flowers. Whole Blossoms is able to offer low prices since bypass the importer, the wholesaler, and the retailer from the floral distribution channel thereby passing on the savings to you.