Let's face it, when it comes to Wedding Flowers, it all comes down to the Wedding Bouquet. There are so many different styles and preferences of floral decorations, however, every bride wants her Wedding Bouquet to really stand out and make her feel special. If you can nail down the bouquet, then everything else with coordinate around it.
There was a time in history when brides carried them because it was once believed they have a magic power that would bring good luck to their wedding and marriage. During the Roman era, couples often would wear a flower garland around themselves to symbolize their new life together in which, life, hope, virtue, and faith would be their key elements of success.
Today, the Bridal Bouquet seems to have a different kind of meaning, as it has become the main accessory that accompanies the bridal gown and wedding ring. It should also be noted that the different colors of flowers in Bridal Bouquets have different meanings in what the bride and wedding couple desire to represent. There are many varieties of Wholesale Flowers with diverse meanings.
A Blush Rose = Modesty in the approach of the bride to the altar
A White Rose = Innocence in the life you have to offer
Burgundy Rose = Represents a burning desire to be with the love of your life
Orange Rose = A fascination with the one you are pledging your eternal love with
Red Rose = A very true love and deep happiness with your true love
Yellow Rose = A message of friendship being offered to your partner
Orange Rose = A tremendous fascination with your significant other.
Pink Rose = Represents the loveliness you feel towards the other individual
Hydrangea = This shows the pride you feel being in love
Carnation = This represents the boldness of your relationship around others
Orchid = This conveys the beauty you see in your only true love
Tulip = Simply means love
Lily = The magnificence of finding your true love
Lily of the Valley = Represents the humility and purity of falling in love
Peony = This conveys the good fortune you feel of being with your true love
Calla Lily = Represents the faith and purity of your spiritual aspect of love
Ranunculus = Shows the charm of being attracted to each other
Gardenias = Celebrates the joy of being connected with your one and only.
Baby Breath Flowers = Represents the playfulness of being in love
Finally, here are five things to consider, when preparing your Bridal Bouquet for your wedding. Your bridal details are extremely important, and these five simple guidelines will help you, especially when you are DIY for your event.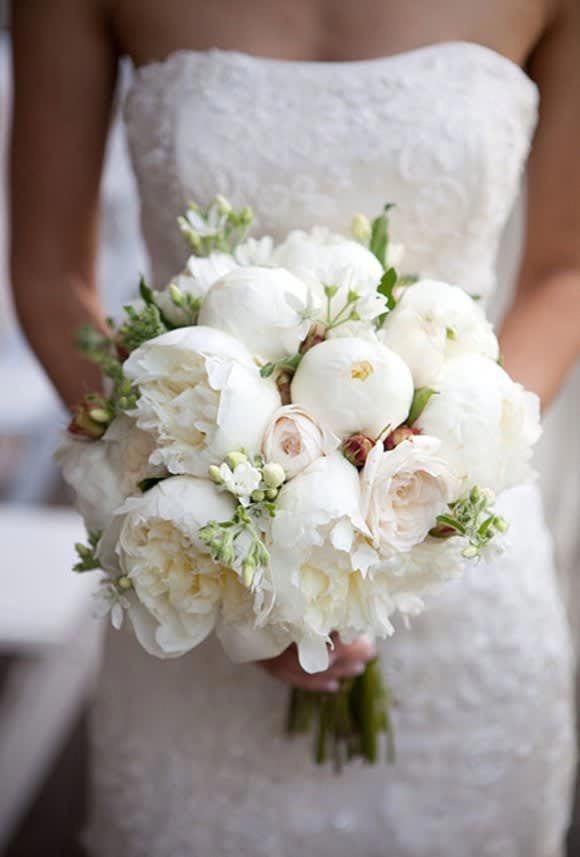 What is the rule for carrying your bouquet? Immediately, everyone recognizes that the bridal bouquet is an important element of the big day. It is necessary accessories that will not only go along with tradition, but will forever immortalize your event and when looking back at your photos, will forever remember it. One idea, if you don't want to go with a full bouquet is to carry a single bloom. This will allow your hands to feel freer. Some brides might be allergic to certain flowers and materials, so finding a single stem that can accommodate your conditions will be of tremendous benefit.
Who else is going to need a bouquets and flowers? Definitely bouquets for your bridesmaids, you will want to be sure to coordinate all the colors to match but never steal the show from the bridal bouquet. The flower girl with need to carry a basket of rose petals, and don't forget the wrist corsages and boutonnieres.
How do you make the bridal bouquet to be different than the bridesmaid bouquets? For the bridal bouquet, you can add a variety of different blooms to assemble with, verses a fewer less varieties in the bridesmaid bouquets. Also, color will be a major difference. In the bridal bouquet you will never more tones of color and lesser tones of color for the bridesmaid bouquets.
Is it necessary to toss the bouquet? The simple answer is, no. Since you have put so much work into the bridal bouquet, it would be heartbreaking to throw it away to someone else. A simple alternative is to make a smaller version of your bouquet and toss that one instead.
What should I do with the bouquet after the wedding? You may consider preserving them into pages in a book, or preserves the petals in box. You might also consider having a professional company preserve them for you. If you aren't into preserving it, just stick in a vase with fresh water and keep as long as you can, then enjoy your photos for your lifetime to come.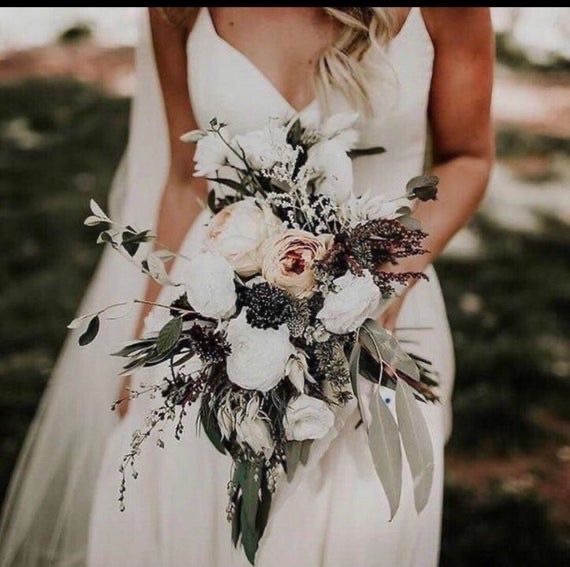 At Whole Blossoms, we are here for you and will help you find any variety you are looking for. Please browse our catalog of over 3,000 varieties. www.wholeblossoms.com. You may also feel free to give us a call if you need any additional help or information at 1-877-259-2566.