Dried rose petals are of great importance. From pot-pourri to confetti for wedding and bridal showers and from card making to organic soaps and candles, dried rose petals are used everywhere. There are various things you can do these dried rose petals.
Now the question is How to dry rose petals? Well, there are many ways to dry these rose. You might have even herd about some the ways. Here, I am going to tell you a list of methods which you can use to dry petals. You can choose one or more methods according to your convenience and availability of material.
List for the number of methods to dry rose petals is provided below. You can go through the complete list and choose accordingly:-
1. Microwave Method: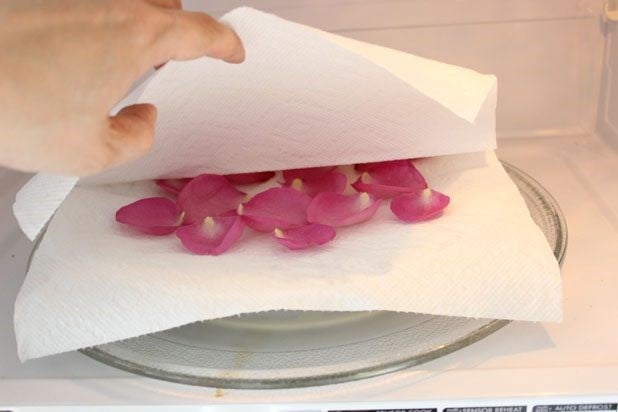 Pick up the roses from the plant which are fully matured in order to avoid curled leaves. A fully matured flower has more flat leaves compared to a less matured which make it easier for you to dry your rose petals.
Separate the petals from the bush carefully.
Discard its stem and leaves. Keep the rose petals on a paper towel
Put it in microwave for 60 seconds.
Take them out check if any moisture left
For big petals if you feel some moisture is left then keep it again in microwave for another 60 seconds.
Now finally keep it for another 48-72 hours in a jar or on some sheet to allow them to dry completely.
Your dried rose petals are ready.
2. Air Drying Method: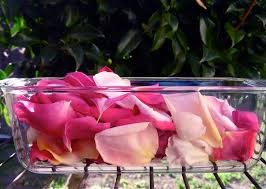 Pick up the petals from the flowers.
Place them on wire rack
Keep it (rack) in a shaded area to avoid direct contact with sunlight.
Leave it as it is for next 3 days.
After 3 days turn them over to help them dry more evenly.
Repeat this procedure of turning them again and again till they are completely dried.
Approximately, it will take 10 days to dry completely.
3. Pressing in book Method:
Pick out petals from the stem.
Place them in a thick book.
Keep some other heavy things on the book to make them completely dry.
Place a bookmark so that you will remember where you have kept those petals in the book.
Leave it undisturbed for 4-5 days. You will see they are completely dried like a thin paper. But if you feel there is some moisture left behind leave them for another 2-3 days.
4. By Using a Dehydrator: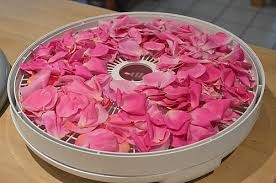 Pick out petals from the stem.
You can use good quality dehydrator to dry rose petals.
In the afternoon put rose petals in a jar or on a paper.
Set dehydrator on the lowest heating temperature to avoid burning of petals.
You will petals are dried faster compared to other methods.
5. Using Iron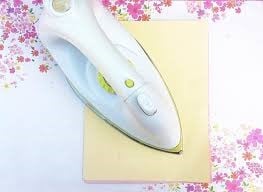 Pick out rose petals from the stem.
Place them on a flat rack.
Cover rose petals with thin towel or a thick paper.
Set iron at its lowest heating temperature.
Do ironing over covered rose petals.
6. Drying Complete Bunch Together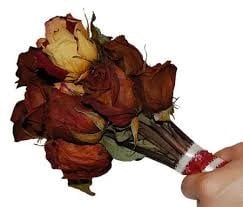 Tie 6-7 roses together with a thread.
Place them in a dark room.
Hang them upside down.
After a span of 11-12 days you will see roses are dried completely. If not dried completely leave it for another 2-4 days.
Note:- You can use this method if you do not want to dry petals instead want to dry completely flowers.
This is all about methods to dry rose petals. You can choose one or other according to your own choice. Hope you like it. Happy Experimenting!!